Welcome to the Pete Codes Website
Hi! I'm Pete Gallagher. I'm a Freelance Programmer, Microsoft Azure MVP, Microsoft Certified Trainer, Pluralsight Author, Public Speaker and STEM Ambassador.
I specialise in the Internet of Things (IoT) space primarily, but I'm happy working on any project small or large.
I'm also heavily involved in the local meetup community where I organise Notts IoT, co-organise Dot Net Notts and Notts Dev Workshop. I also sit on the Board of LATi, a Loughborough based organisation serving the technical community in the Midlands.
Here you'll find some information on my talks, where I've presented and a little about me too! If you'd like any more information then do please get in touch.
There are a few options for creating applications for embedded Linux with a GUI (Graphical User Interface). We could use…
Read More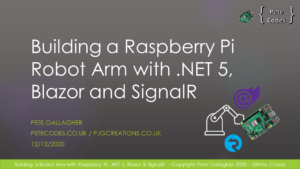 In this talk I take you through everything you need...
Read More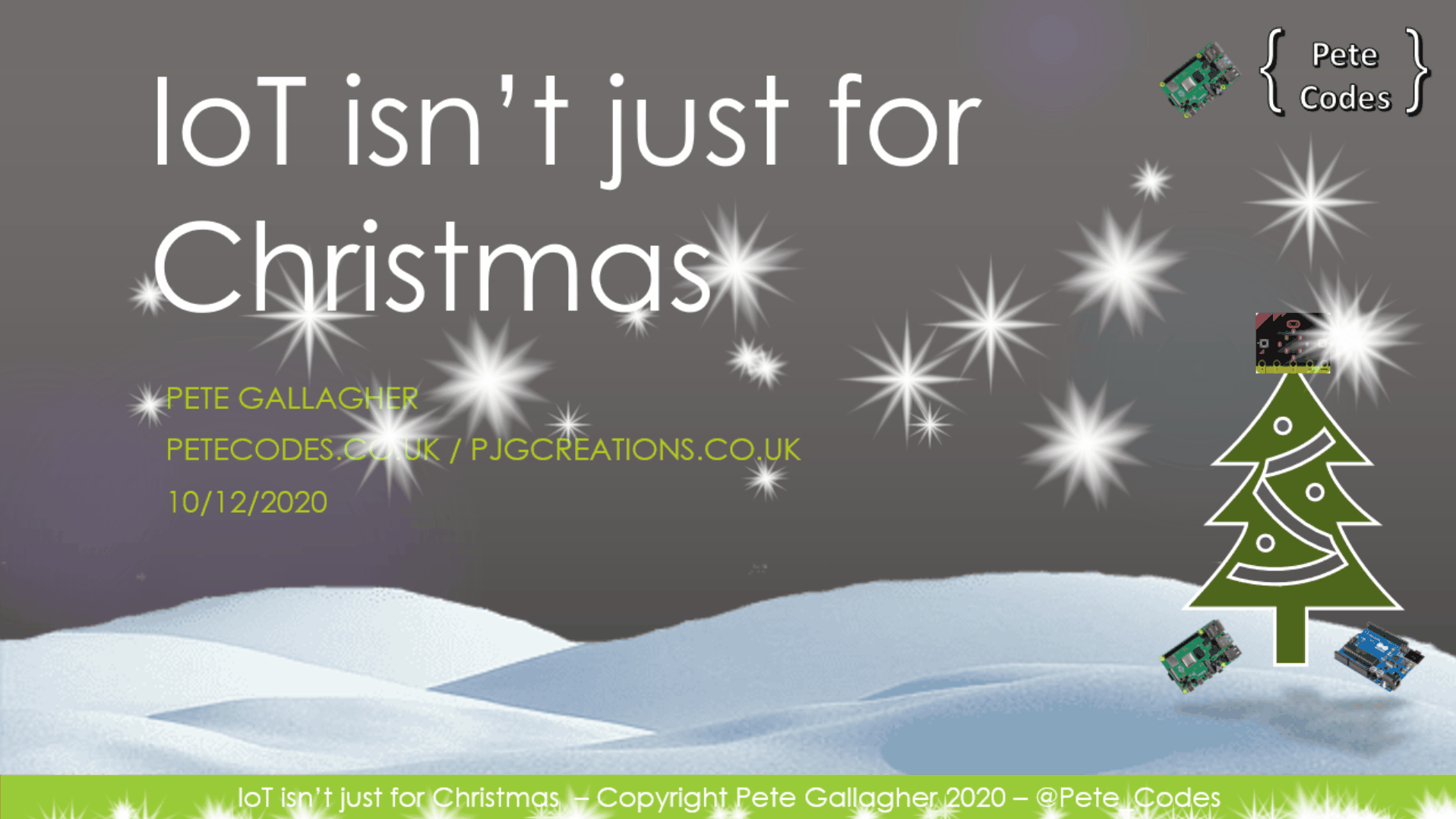 In this lightning talk I talk about the various things...
Read More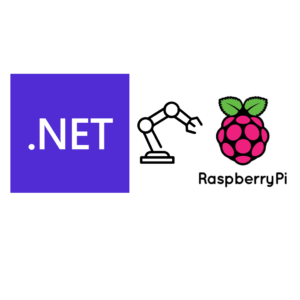 In this workshop I'll take you through everything you need...
Read More
I run or am involved with the following user groups;